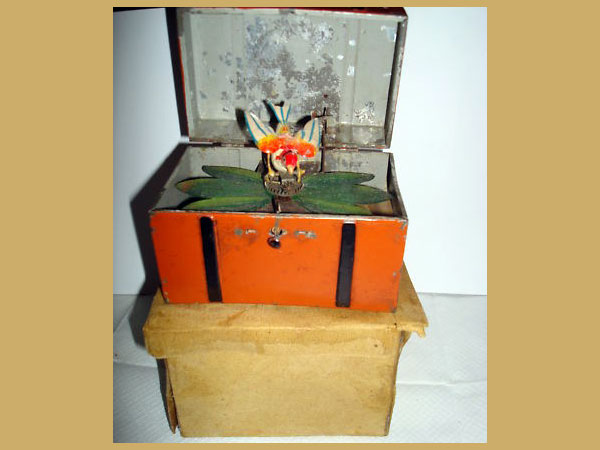 Little Mocking Bird 1890 / Moko
Is a very rare windup "Little Mocking Bird" probably made by Issmayer, sold from MOKO, Moses Kohnstamm, Nürnberg/Fürth about 1890. Measures appro. 4,3" long, 3,2" high,2,9" deep.

Seltener "Spottender Vogel", um 1890. Produziert wurde dieser kleine Spielkasten vermutlich von der Firma Issmayer, vertrieben durch die Firma MOKO, Moses Kohnstamm, in Fürth.Insgesamt wirklich schönes und historisches Spielzeug. (Auszug aus D.Pressland)Länge ca. 11 cm, Höhe 8 cm,Tief 7 cm.

German Circa 1900, tin-plate, Little Mocking Bird, by MOKO

Late Victorian tin plate toy, Little Mocking Bird, by Moko, Moses Kohnstam. The bird bobs up and down as it turns around, while simple leather bellows emit a chirping sound. The clockwork mechanism and leather bellows are in good working condition, and the bird works well, but, at some time in the distant past, one of the little darlings has decided to give it a coat of paint. The box will need restoring, the flower though is in original paint and not to bad.
In the David Pressland book, The art of the tin toy, there is a picture on page 65 of this toy, it measures, 11cm x 8cm x 7 cm.
Please look at the pictures, and bid accordingly, thank you.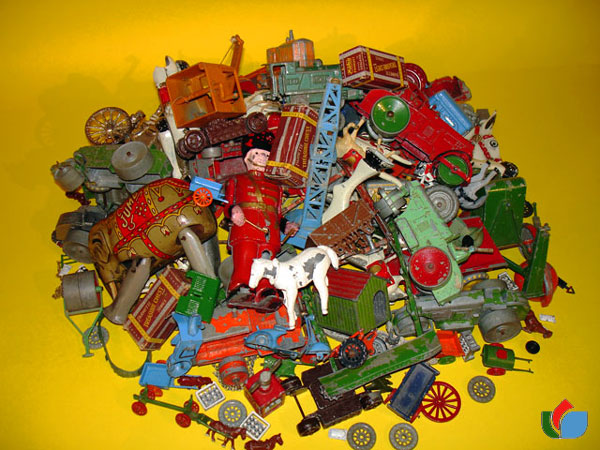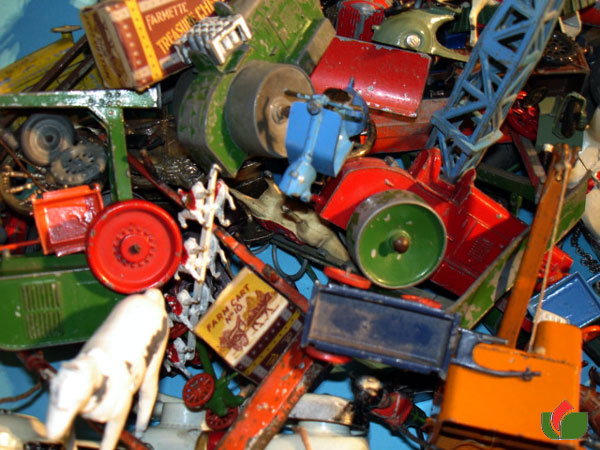 © Dream-Tintoys by Moko-Man [2022]