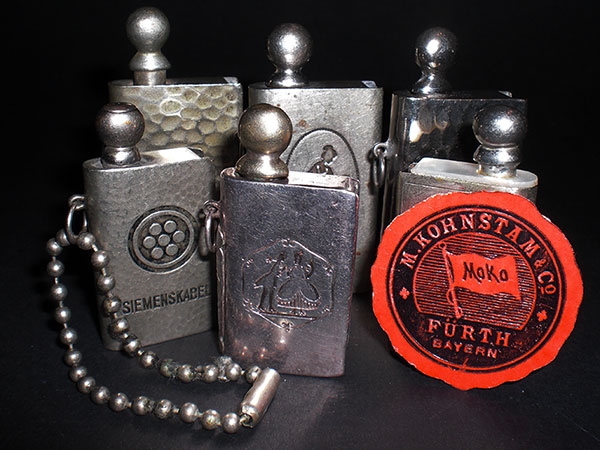 Lighter Alpacca14 Moko 6 Variants
WW2 GERMAN ARMY VINTAGE LIGHTER RARE ! WORDS ON THE FRONT OF LIGHTER ( SIEMENSKABLE ) ON THE BOTTEM OF LIGHTER IT READS (ALPACCA ) AND 14 MOKO
MARKS OF BERNDORF METALWARE FACTORY IN AUSTRIA:
ALPACCA AND ALPACCA-SILVER II PRODUCTS
In my previous article published in Silver Magazine (see Bibliography), I made a detailed study of the marks used for high-quality silver-plated hollowware (with triple-layer silver coating of Alpacca alloy, so-called Alpacca Silber I) issued by the Berndorf metalware factory. This paper is devoted to a brief listing of marks issued on more low-quality items, namely, on pieces made of pure Alpacca alloy, as well as of Alpacca base covered by a double layer of silver (so-called Alpacca Silber II).
The Alpacca alloy was developed in 1823 by the German chemist Dr. Ernst August Geitner (1783-1852). It was very similar in its appearance to silver, but significantly cheaper. Therefore, this new alloy was first called "Argentan". It consisted of 20% nickel, 55% copper and 25% zinc. The new silver-imitating alloy soon became very popular. The Gebrueder Henninger (Henninger Bros.) proposed a similar alloy (5-30% nickel, 45-70% copper and 8-45% zinc with trace amounts of lead, tin and iron) which they called "Neusilber". Later both Argentan and Neusilber were used under the trade name of Alpacca (or Alpakka). The great advantage of the use of Alpacca alloy as the base metal for silver plating is that the appearance of the objects does not change significantly with the wearing away of the silver layer. NOW A LITTLE ABOUT THE NAME ON THE BOTTEM OF THE LIGHTER MOKO
Moko was actually the trademark of an old established firm of toy merchants M. Kohnstam & Co.and was derived from the first two letters of the two names of the founder Moses Kohnstam. He is thought to have originally come from Czechoslovakia. He was a kindly man who possessed shrewd business acumen. Moses Kohnstam, who lived in Germany, noted with interest the steady increase in the number of toy manufacturers as a result of the healthy expansion in worldwide trading being experienced by Germany towards the end of the 19th century. Germany was beginning to supply the world with many goods; toys represented a significant portion of this trade and there was a good future for any enterprising businessman. Moses Kohnstam decided not to become a manufacturer but to start in business as a wholesaler of toys in the small town of Fuerth, (also spelt F??rth) close to the city of Nuernberg in Bavaria, where most of the country`s toy business was centred. He had reasoned correctly as it transpired that many of the smaller firms coming into being would need someone to take care of the distribution side of their business. The great majority of Germany`s toy manufacturers had set up in and around Nuernberg.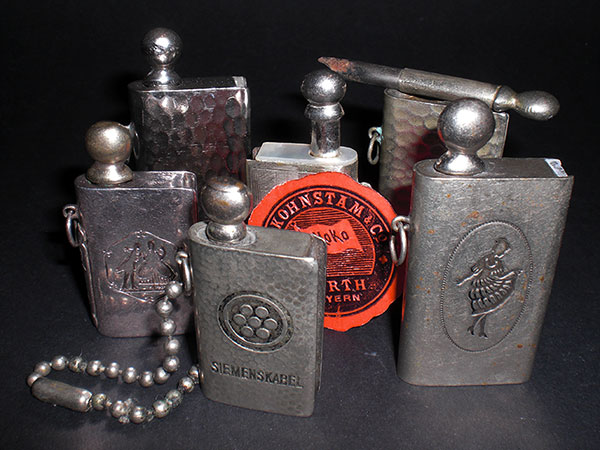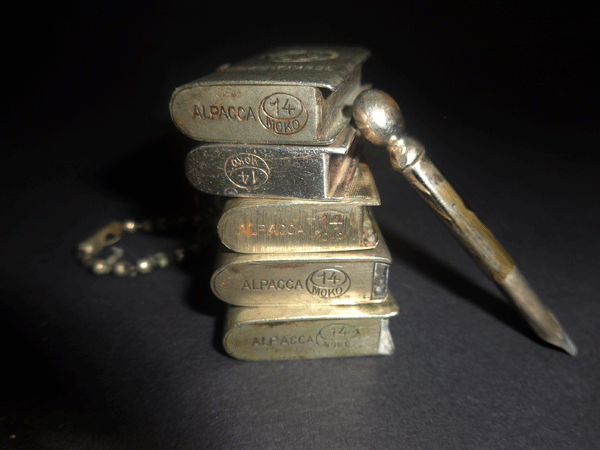 © Dream-Tintoys by Moko-Man [2022]