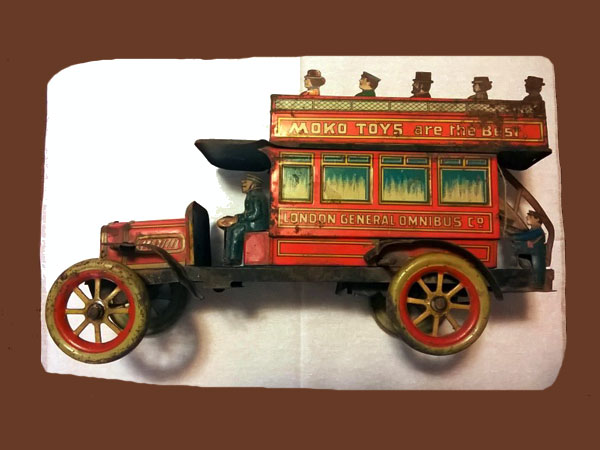 MOKO TOYS are the Best, General Bus
The Moko bus was hidden in a false ceiling of an old house.
In the town of Montichiari (Italy).
There are inside a small bell to stop the bus.
The bus is an early promotional vehicle of the company. Moko, and prepares the way from Bavaria Germany to London England.
The advertising slogan: MOKO TOYS are the Best, LONDON GENERAL OMNIBUS Co suggests.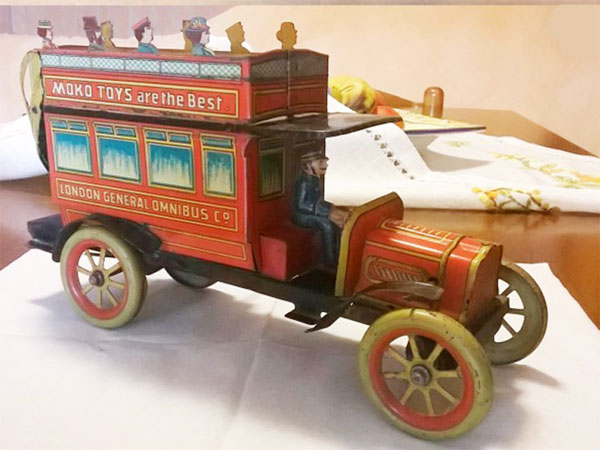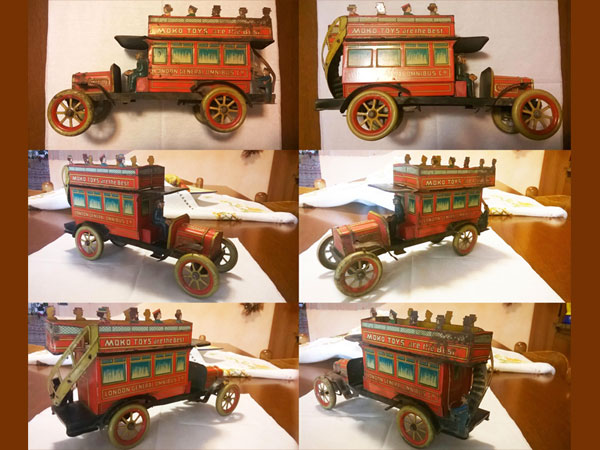 © Dream-Tintoys by Moko-Man [2022]