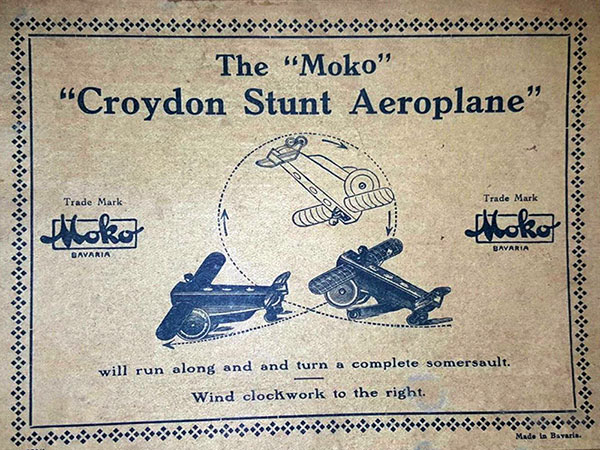 Croydon Stunt Aeroplane Moko Box 1928
From the German book: Die Anderen Nürnberger band No: 5 Page 2081 No: 5338 18 x 17 cm Aeroplanos con mecanismo
A "Croydon Stunt Monoplane" together with the Original Illustrated Box which It was made in Germany by SG (Gunthermann) for Moko (Moses Kohnstam) during the 1920's. This toys was obviously made for the English market as the name Croydon was the site of London's original aerodrome, plus the Moko company in the U.K. were Gunthermann's English distributors. The wingspan measures just under 20 cms and the fuselage is also around 20 cms. The clockwork motor works well - When you wind it up the toy runs along a flat surface then performs a somersault. It is interesting to note that on the box, it states "Made in Bavaria"- This dates the toy to the immediate Post First World War period as toy manufacturers wanted to avoid the use of "Germany" due to the considerable ill feeling around at the time.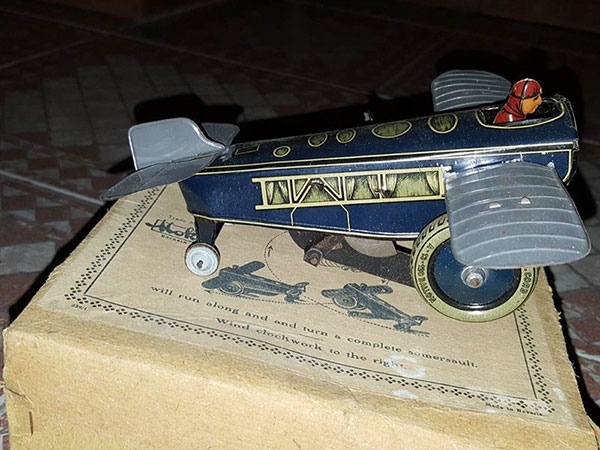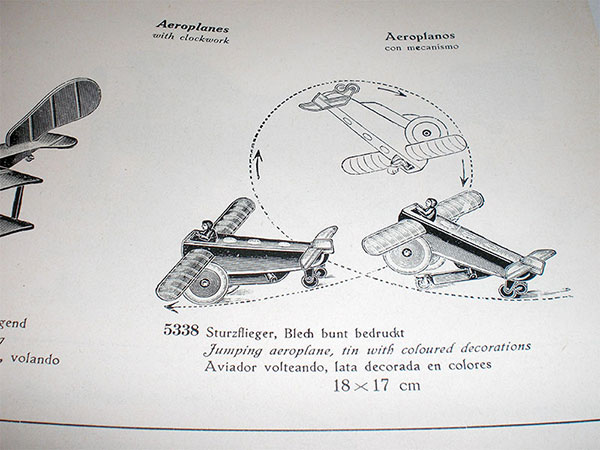 © Dream-Tintoys by Moko-Man [2022]