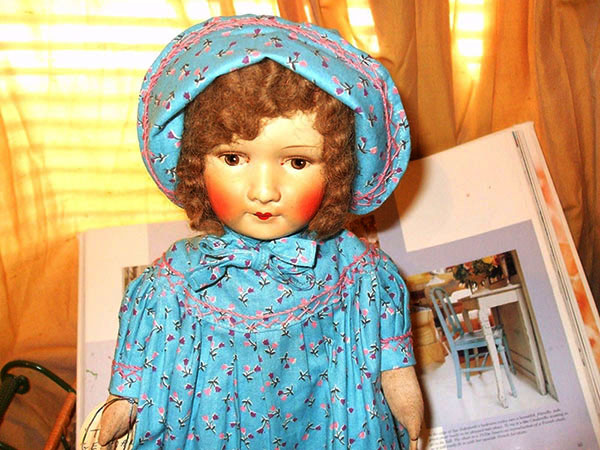 Moses Kohnstam `Tessie` Doll 1926
Almost 100 years old (1926)
Cloth Body/stitched hands and feet
Bisque Face
Markings on back of doll's head stamped as follows: "Tessie/Germany/2/OX"
The doll is dressed in a non period home made outfit (not authentic to the doll) and is wearing a pair of crocheted slippers (that look authentic but not sure).
Condition...There are stains on the cloth portion of the doll that appear light to me and are most prominent on the lower back legs. There is a 1" knick on the lower portion of the left side of her nose which is light. There is a tiny pin prick hole on the right knee...The face is clear and the original color is bright (no fading).
Description:
This is a Moses Kohnstam Doll and the following is information regarding the doll and the Company:

The M. Kohnstam & Company, MOKO, a toy and doll distributor, importer and exporter was founded by MOsesKOhnstam [MOKO] in 1867 in Fuerth or Fürth, Bavaria near Nuremberg, Germany. The Kohnstam company is primarily known for their diecast toy products, they also distributed dolls, a marked doll has been found with both a Hermann Steiner of Sonneberg and Neustadt, Germany, HS mark plus the MOKO Bavaria mark - so H. Steiner supplied some of the Kohnstam bisque head dolls and was likely the supplier of the German Tessie doll, shown above and left. 1930 Kohnstam Tessie doll face, 14" tall, bisque head, sleep eyes, painted lashes, closed mouth, wigged, cloth stuffed body with disk jointed limbs, stitched fingers, doll marked Tessie Germany 4/0. This doll can be seen at :
Moses Kohnstam & Company Dolls 1867-1935 Bavaria - by putting this information into you browser, for authentication.

This doll has the Kohnstam markings and not the Hermann Steiner Markings...making it rare.

If you have any other questions please email me, I am not an expert on vintage dolls but I did do a lot of research to find the above mentioned information. I am selling many dolls for a friend who has been a life long collector and is in the process of down sizing her life. All of her dolls have been kept in glass cabinets and are extremely well cared for.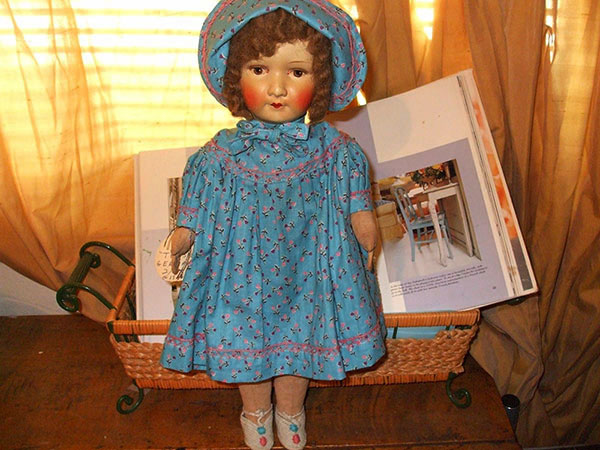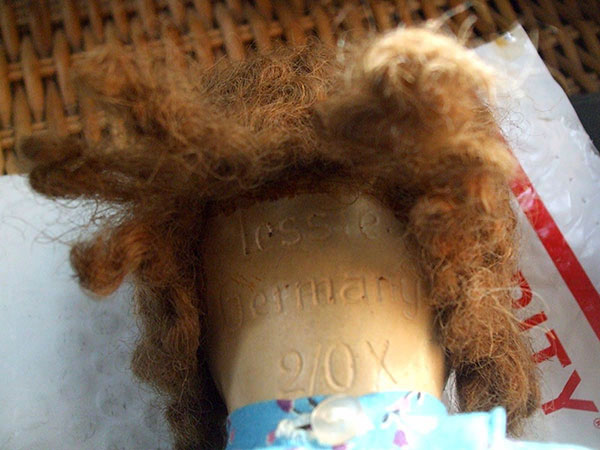 © Dream-Tintoys by Moko-Man [2022]