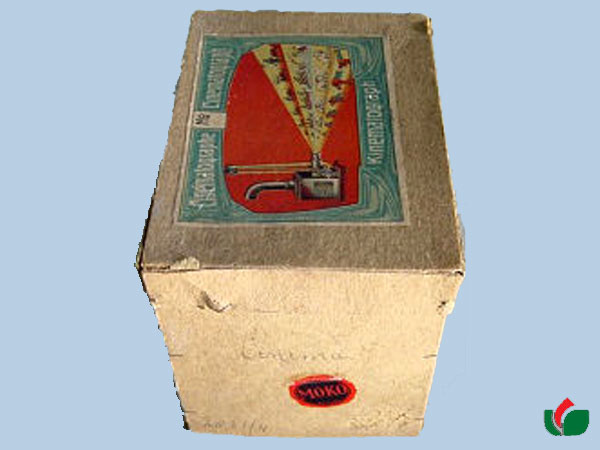 Kinematoscop 1920 Moko D.M.P.No 71339
Cinematograph supplied by Moses Kohnstam.
Besides the lantern this set includes some admission tickets for children and adults for a Stereoptican show. This early tin Magic Lantern measures approx. 9 1/4" wide by 11" high (23.5 x 28 cm). Beautiful coloured label on the cardboard box. (more labels)

On one side a pencil written text reads: Cinema 2821/4. The MOKO label is the trade mark of the German lantern dealer Moses Kohnstam in Fürth who was a distributor for several Nuremberg manufacturers.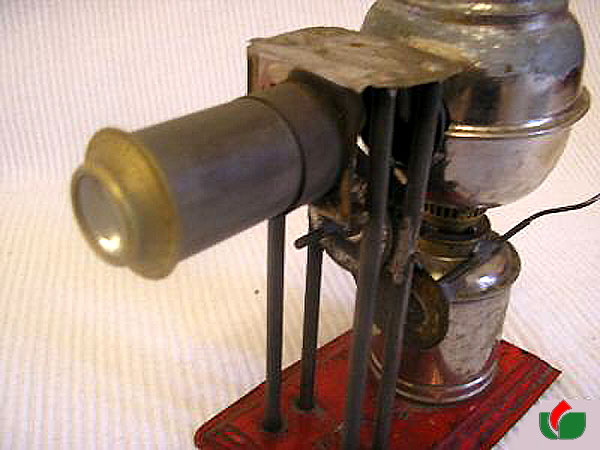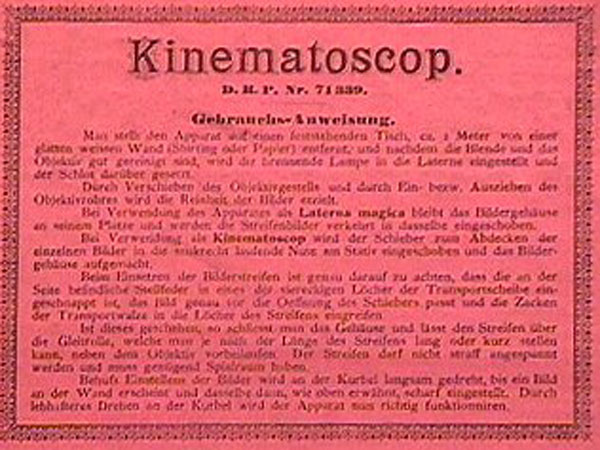 © Dream-Tintoys by Moko-Man [2022]