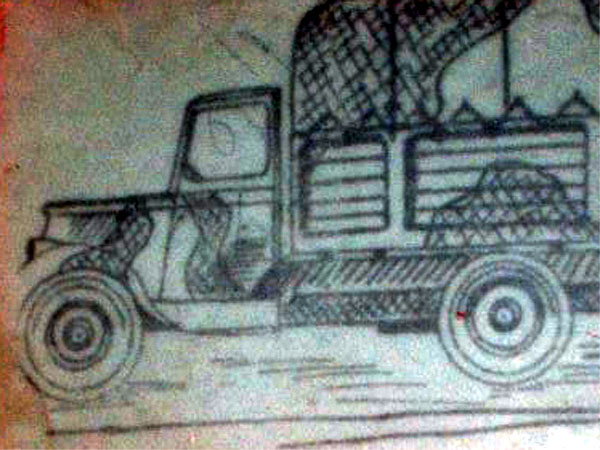 Moko Pictures 8 different illustrations -
There are different illustrations on each side, eight in total. The illustration shows through the glass, and the idea is that you can `write, draw, paint or trace` on the glass surface.
Both the "slates" have the same set of eight illustrations. The sticky tape is in poor condition, otherwise they have survived well and look like they were never used. Both have the original price of 1s. 6 1/2d. marked on them in pencil. The size of each is 18cm x 13cm.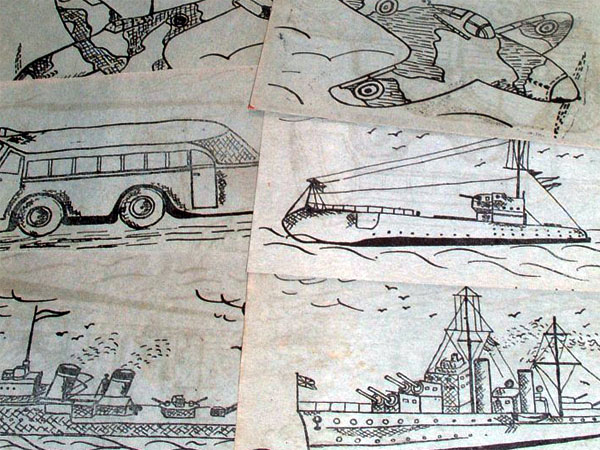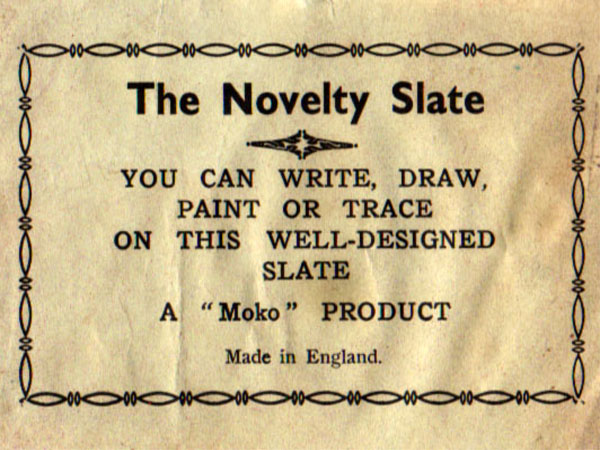 © Dream-Tintoys by Moko-Man [2022]